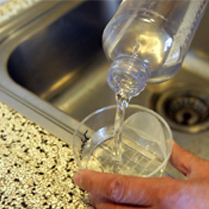 ET info
Embryo flushes
The collection and processing of embryos takes place according to the EEC protocol 89/556/EEC. The collection, processing and qualification of the embryos occur in conformity with the IETS manual.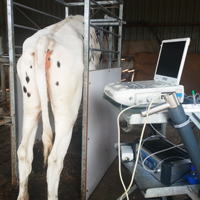 OPU / IVP
This technique is an alternative for Superovulation and the advantages are:
It can be applied to heifers from the age of 10 months (shortening generation-interval).
It can be applied to pregnant animals.
It can be applied to donors which show bad or no superovulation results.
OPU can be carried out every week, so every week one can use a different sire.
Actual new sires can be used immediately.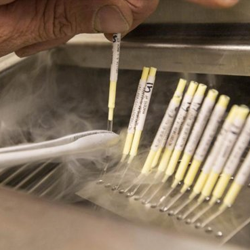 Freezing embryos
The embryos are frozen in our EU qualified laboratory. The advantage of this is that embryo handling takes place under certified conditions. Embryos can be frozen according to the Onestep thaw protocol using Ethylene Glycol or on request also on the conventional way using Glycerol.

Costs for freezing are the same for both methods.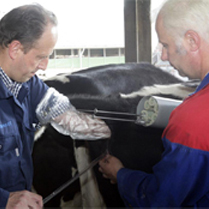 Transfer of embryo's
Embryos can be transferred into recipients on spontaneous heat as well as into synchronized animals. We prefer to use animals on spontaneous heat when there is a good heat observation. The transfer of embryos into synchronized recipients will be cheaper because of the fact that the cost per embryo is lower when more embryos are transferred during one visit. Rates for transfer of embryos are the same for Ethylene Glycol (Direct Transfer) and Glycerol (3step thawing).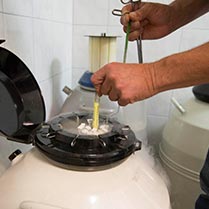 Storage embryos
In our laboratory embryos can be stored under certified conditions. Third party embryos can be stored also provided that they are collected according to the EU protocol for Embryoproduction. We don't charge for the storage when embryos are collected by our team.
Import and export of embryos
Hurkmans ET can arrange the import and export of embryos for you and will have contact with the responsible authorities (VWA) concerning this import and export and we will take care of the needed forms.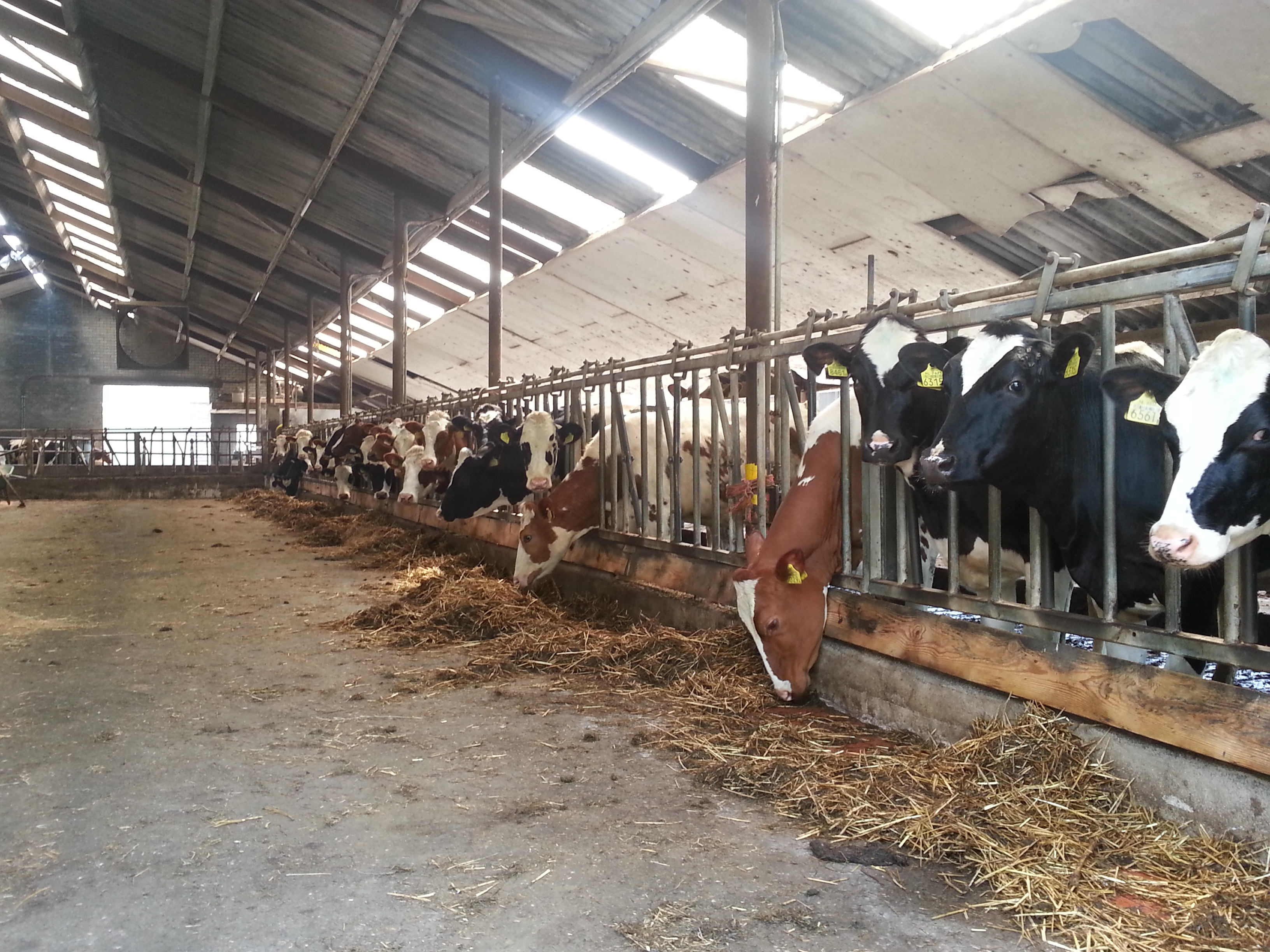 Recipient mediation
Hurkmans ET offers the opportunity to transfer your embryos on recipient farms. We made engagements with a couple of farmers who put their recipients at our disposal for transfer of your embryos. Besides the transfers we also carry out pregnancy control on 50 days after transfer and we act as an intermediary when calves are born out of the embryos. Agreements are put in contracts, so rights and obligations are clear for all partners.
Advice and support ET procedures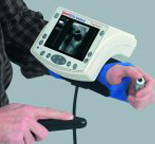 Pregnancy testing / Ultrasound