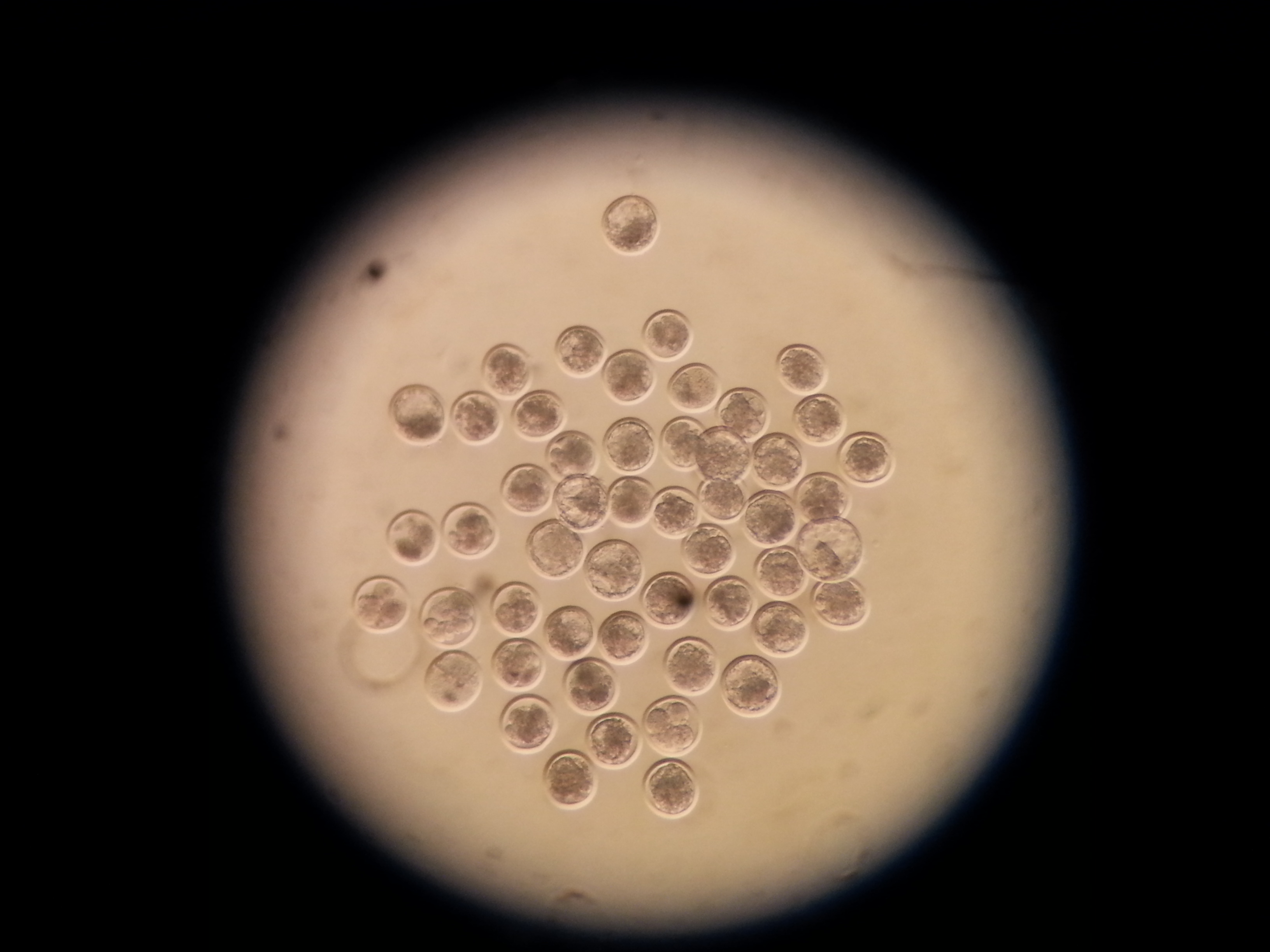 OPU/IVP
Since September 2012 Hurkmans ET offers the OPU/IVP technique. This technique is an alternative for Superovulation and the advantages are:
It can be applied to heifers from the age of 10 months (shortening generation-interval).
It can be applied to pregnant animals.
It can be applied to donors which show bad or no superovulation results.
OPU can be carried out every week, so every week one can use a different sire.
Actual new sires can be used immediately.
Procedure OPU
Immature oocytes are aspirated out of the ovaries (follicles) by means of a transvaginal probe (ultrasound) and collected afterwards in the laboratory.
Procedure IVP (In Vitro Production)
The collected oocytes are matured in an incubator during the night, after the maturation the oocytes are fertilized and after this the fertilized oocytes (zygotes) are cultured during seven days in the incubator. Eventually the produced embryos can be transferred freshly or frozen and thawed and transferred later on. The used donor and sire have strong effects on the outcome of this technique and results vary from 1-4 usable embryos per session (week), Besides the OPU/IVP technique we also offer the "cull-cow" IVP for slaughterhouse animals.
Advantages of cull-cow IVP:
Efficient and cheap way to produce embryos (beef cattle).
Suitable for cows which have to be slaughtered and the owner would like to get some embryos out of this animal.
It can be carried out on every moment of the oestrus-cycle and also during pregnancy.
Procedure:
The ovaries of slaughtered cows are brought to our laboratory and we collect the oocytes out of these. The usable oocytes are treated the same way as the OPU-oocytes described above, that means they are matured, fertilized and cultured in an incubator and after one week the produced embryos can be transferred or frozen. Results depend on the number of good quality oocytes collected and also the used semen has a significant effect on the outcome. During the last year we managed to produce between 0 and 28 embryos per cull-cow.